Comin' Through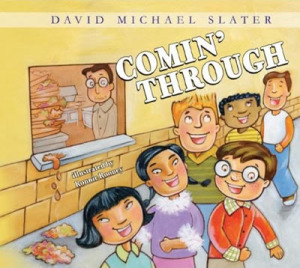 From ABDO Books, illustrated by Veronica Rooney
Jeremy knows all about what it's like to be the new kid, and this time he's ready to do whatever it takes to fit in. But sometimes you can be popular for the wrong reasons. Will Jeremy come through before he makes a real mess of things?
Available from ABDO PUBLISHING as a library reinforced hardback and downloadable e-book HERE.
NOW AVAILABLE as an interactive app/game for tablets/phones from TINY TAP (requires Tiny Tap app) Read by the author!