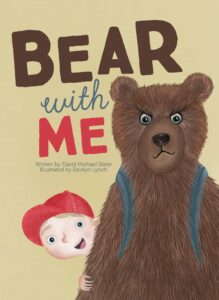 Coming, April 5, 2022 from Clavis Books!
It's the first day of school and Max is terrified! But he's sure Mr. Kalamazoo, his stuffed bear, will protect him. Only… not so much. Things get totally wild! Luckily, just when it looks like the day will be a complete disaster, a mysterious classmate opens her backpack…
Bear with me is a family story about first-day-of-school fears and the kind of friendship that helps you overcome them.