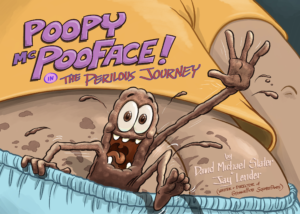 COMING 2/23 from Incorgnito books
Illustrated by Jay Lender (SpongeBob, Phineas & Ferb, Hey Arnold!).
What would you do if you found yourself alone in a new and scary world? Would you set out to find your place in it? If you're not so brave, dear reader, fear not. Help has arrived. Meet Poopy McPooFace, the hero you didn't know you've been waiting for.
The end is just his beginning…