Seven Ate Nine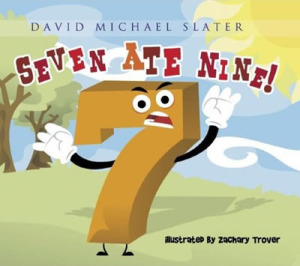 From ABDO Books, illustrated by Zachary Trover
One was having a terrible day. She still couldn't count to Nine, and the other numbers wouldn't even let her try. But things took a turn for the worse when Seven ate Nine. He was doing a real number on everyone! Will she be the last One left?
Available from ABDO PUBLISHING as a library reinforced hardback and downloadable e-book HERE.
NOW AVAILABLE as an interactive app/game for tablets/phones from TINY TAP (requires Tiny Tap app) Read by the author!