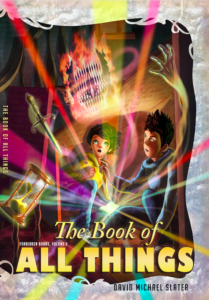 From Library Tales Publishing
What if you could hold all of time and space in the palm of your hand?
The deadly creature arrives on black winds, and its bite has unleashed a plague capable of killing every man, woman, and child in the world. The government believes that Dexter and Daphna Wax have the information they need to stop the disease from spreading, but the twins have learned to trust no one. They are running for their lives, searching for answers on their own. Their quest will uncover secrets about the monster, but also about themselves—secrets an even more powerful organization is willing to sacrifice anything, and anyone, to bury.
REVIEWS