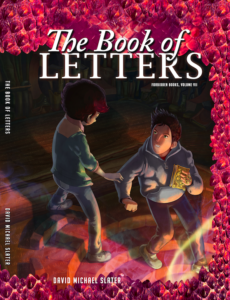 From Library Tales Publishing
When the end of the world is coming—and it's all your fault.
To save themselves and all they love, Dexter and Daphna Wax have repeatedly done the impossible, dodging all manner of death and destruction. But now it seems they've caused a rupture between the worlds, unleashing an evil beyond human comprehension. So to face this final confrontation, the twins must become something more than human, and they must find the most sought-after treasure in the history of the world—the Holy Grail. Before all hell breaks loose.
 Reviews