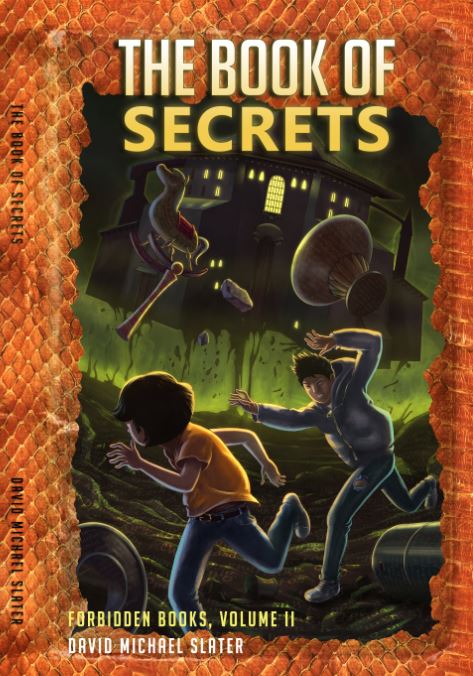 The world was not just a book of secrets, but a whole library full.
Dexter and Daphna Wax have learned incredible secrets. Their mother was thousands of years old and on a Council devoted to destroying the First Tongue. And there are connivers, like Asterious Rash, who would do anything to learn Words of Power. They also know the Words were hidden in the Book of Nonsense. But now it's out of their hands, and they may not survive long enough to get it back. The twins might stand a chance of completing their mother's mission—if they can get on the same page—but danger looms closer to home than they ever thought possible. And the new secrets Dex and Daphna uncover are ones they never wanted to know.
Reviews
Daphna and Dexter have just survived their brush with Asterius Rash. But there is so much more going on. Their dad Milton is recovering from the bump on his head. But he is continually getting worse. He keeps saying the name Adem Tarik and keeps looking worse and worse. Why does Milton keep saying that name and feeling like he is failing as a father? Then there is the son of the coffee shop owner in Turkey, a truck load of copies of the Book of Nonsense, words of power, and a bully that has his eyes set on both Dex and Daphna. The kids have their hands full; hopefully they can keep their dad safe and both the Ledger and Book of Nonsense out of the hands of Adem Tarik.
This is a great sequel to The Book of Nonsense. Neither Daphna nor Dex can part with the Ledger and the Book of Nonsense and being able to read them and use the words with power is very tempting and both use the words they have learned yet try to keep the secret from the other one. Things take an interesting turn when they find the coffee shop that their father visited in Turkey years prior, even though he doesn't like coffee and that leads to another headache for the kids to try and fix. The bully doesn't make things any easier for the kids either.
This is a great story for midgrade reader to adults. I couldn't help but cheer the kids along each step of the way. And the ending, I was really surprised and can't wait to see how this is going to affect the kids in the next book.
If you are looking for a wonderful fantasy book, look no further. This is a great series with lots of twists and turns and it will appeal to anyone. Make sure to get your copy today.
–jbronderbookreviews, 5 stars