The Sharpest Tool in the Shed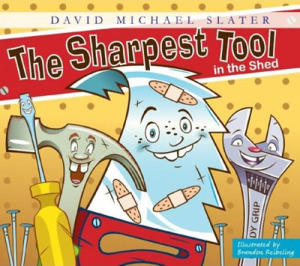 From ABDO Books, illustrated by Brandon Reibeling
Being the youngest tool isn't easy. No one listens to Nick, and everyone says he's dull. But when a fire erupts on the farm, only the brave little saw springs into action. Soon they'll be calling Nick a hero — and the sharpest tool in the shed!
Available from ABDO PUBLISHING as a library reinforced hardback and downloadable e-book HERE.
NOW AVAILABLE as an interactive app/game for tablets/phones from TINY TAP (requires Tiny Tap app) Read by the author!